Kelly DeRosa
Realtor | Associate Broker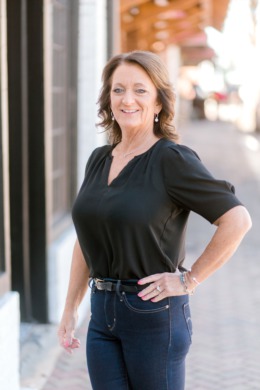 Having been in this profession since 1998, Kelly's passion & expertise for real estate has grown every passing year. She has had the pleasure of working in many different markets, allowing her to maintain flexibility and understanding for people's different wants and needs. As an Associate Broker, she prides herself with being a veteran in the business and puts that experience to work for all her clients in every way, making the home selling & buying process as seamless as possible!
Working with Kelly as a Buyer or Seller will prove to be an enjoyable experience. She will ensure that you are informed and educated on all steps of the process, making it easier to stay excited about your real estate journey!
Her passion for this industry and making people happy keep her clients coming back for more.
Kelly resides in Henry County with her husband of 30 years and they have 3 children. They enjoy boating, beach vacations & spending time with family and friends.
Fun Fact: Kelly is also a Certified Personal Trainer & Certified Nutritionist and runs Bootcamp classes at Lake Dow Club in McDonough. She also enjoys making specialty cakes and baked goods for all to enjoy!
Call Kelly today at 770-710-1776 or email [email protected] to get started!