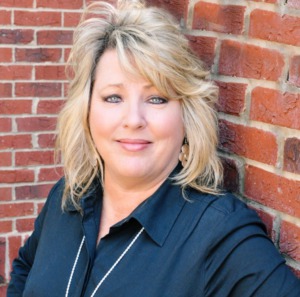 Christy is a full time Realtor and a 30 year Henry County resident.  Her local knowledge is a true asset to her clients.  She and her husband Brad just celebrated 33 years of marriage.  They have an adult son serving in the Army and a teenage daughter.  Christy enjoys skiing, relaxing at the beach and watching her daughter play softball.
Christy has been a recipient of Circle of Excellence for the last 4 years with over 8 Million in sales for 2018.  
Christy knows that buying a home can be very stressful. She makes it a smooth process by educating her clients on current market conditions, putting together the best offer, negotiating the best price, helping with inspections, and everything in between.  You'll know exactley what's happening every step of the way.  She is dedicated to helping her clients find just the right home for just the right price.  
As a Listing Agent, she has the experience to obtain your homes current value and will market it for the best possible price.  She will help you prepare to list your home to insure that it is ready to show.  Christy has had great results with marketing techniques that help to set her apart from the crowd.  She would love to prepare a free market analysis for you today.  
Just a few things from her previous clients:
** I have had mixed feelings about realtors until I met Christy.  She was concerned about my needs regardless of the price of the house or the commission she would make. - C. Hernandez
**Christy is knowledgeable and came prepared with papers and figures to back up everything she said.  She stayed in touch throughout the process and never hesitated when we had a question or concern. - K. Carlisle
** I believe Christy looked out for our best interest.  I am a first time home buyer and I would not have been as informed about the home buying process if it were not for christy.  She's awesome! - A. Wright
**Christy always responds quickly. Christy cares about her customers.  Christy was always available when we needed her. - C. Cedano
**Christy took me through the ropes, offered advice, and held my hand.  Even after I moved in, I called on her and she was right there, still ready and willing to help! She is absolute best! I JUST LOVE HER!!  My experience with Christy has been so wonderful and I could not have been given a better gift from God than with her when it came to this journey in my life. - D. Butler